The Church, family of God in Africa, to the challenges of global modernity
Resumo
In the current context of the deep crisis within Roman Catholicism, has really been put to the challenges of the Gospel the Church, a family of God? Doesn't the African ecclesiology of the family of God run to the challenges of global modernity? If African bishops recognize the theological relevance of this paradigm for pastoral care and catechesis, how can this paradigm help to solve many questions such as the celibacy of priests in Roman Catholicism, the problem of marriage for all or homosexuality in the Church today, and that of remarried divorcees? The Church, Family of God, the community of love, leads to hermeneutics that in Africa it must become Light of God and Light of men in the midst of our world in the making. It is by accepting to be the Lord's Easter that she can enter modernity and assume it, that she can embrace all sinners. It is a Church of sinners saved by Christ, anointed of God.
Downloads
Não há dados estatísticos.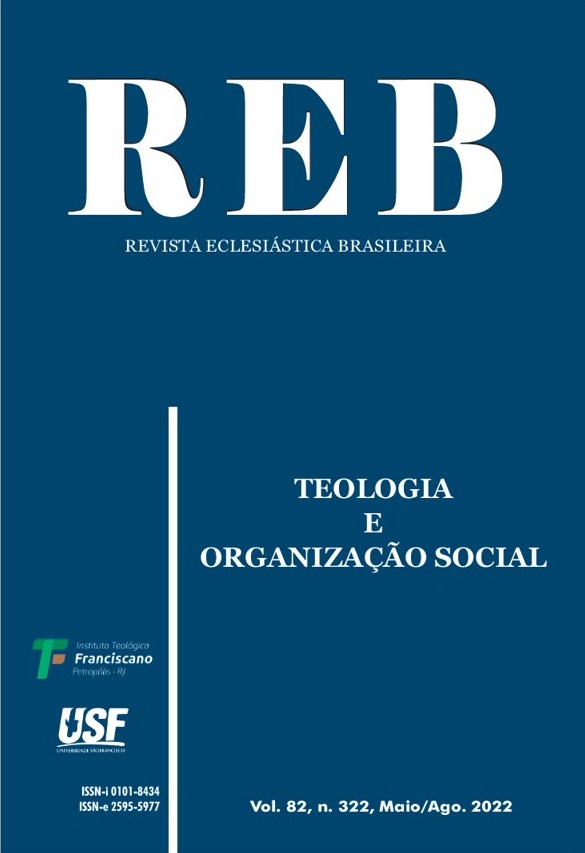 Downloads
Como Citar
Bishwende, A. R. (2022). The Church, family of God in Africa, to the challenges of global modernity. Revista Eclesiástica Brasileira, 82(322), 444–459. https://doi.org/10.29386/reb.v82i322.4238
Licença
Copyright (c) 2022 Revista Eclesiástica Brasileira
Este trabalho está licenciado sob uma licença
Creative Commons Attribution 4.0 International License
.
Os autores cedem os direitos autorais; como gratificação, a REB oferece dois exemplares ao Autor de um artigo.
A REB adere à licença não comercial (Creative Commons). Portanto, é permitida cópia, distribuição e exibição dos textos, respeitados os direitos autorais e citada a fonte de sua proveniência.